---
Posted by Juanita Canzoneri on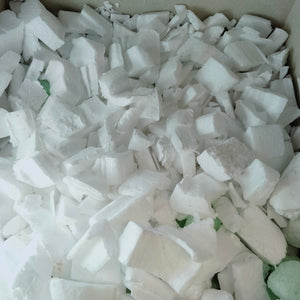 At Kismet Mosaic I re-use any packing materials that come in the door. This is what Italian packing peanuts look like. I'll be using them for a very long time. #costsaving #italiantile #reducereuserecycle #packingmaterial #tiles #italiano#shipping #smallbusiness #ihavethisthingwithtiles #smallbusinessowner #onlinemarketing#onlinesales #marketingtips #onlinebusiness #instagramforbusiness #businessowners #instagramtips #smallbiz #creativeentrepeneur #mycreativebiz #moneysavingtip #solopreneur #entrepreneurlifestyle #internetmarketing #femaleentrepreneur
---
Posted by Juanita Canzoneri on
In spring 2020 we began the process of converting the warehouse from loose tile to pre-bagged product. This turned out to be a huge help as a labor saving help during cancer treatment recovery. Now that most of the product is bagged the process has moved to preparing the space for retail sales. The idea is that, once we're able to reopen, customers will be able to shop the whole warehouse rather than the small retail area we used to have. To that end we're in the process of putting bar code tags on all the products. The product bin is...
---
Posted by Juanita Canzoneri on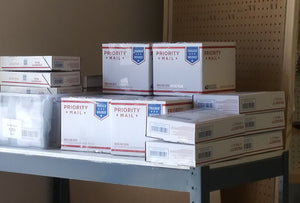 I sometimes hear of small mountain towns or national parks being "loved to death". By this, they mean that the site is almost more popular than it can handle. That's kind of how I feel right now.  I don't want to sound like I'm complaining. I'm over the moon with how many orders we're getting right now, but it's taking me a long time to get all those orders fulfilled. I don't have any staff, (other than my husband who comes and helps for an hour or so a few days a week) and because of the pandemic I can't...